Cranberry Sauce
---------------
1 12 oz package of cranberries
1 C water
1/2 C maple syrup (more or less to taste, depends on how tart you like it)

Cook and stir continually all together until cranberries pop and the sauce
gets thick.

When all cranberries have popped you can add 1/2 C chopped celery and 1/2 C
chopped walnuts if you like.

Last year I added spices to mine but as usual I didn't write it down! I
know one of them was clove but without the sauce in front of me to taste I
don't know the amount.

By Patti Vincent. Posted to the PaleoRecipe Mailing List, Nov. 2001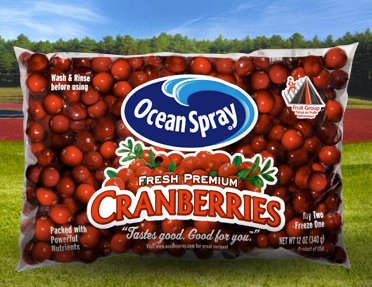 Ocean Spray Cranberries, Inc.